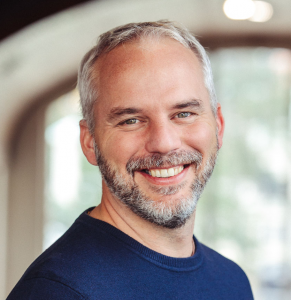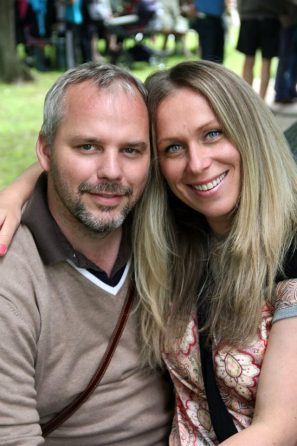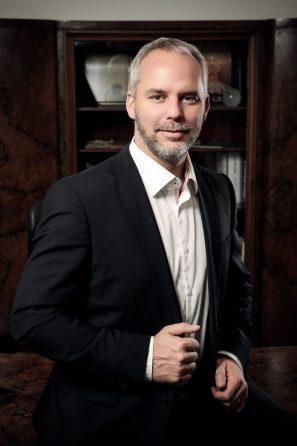 During my professional career, I have organized over 1900 events (seminars, lectures, conferences, trade shows, etc.) in the Czech Republic, Germany, Poland, Slovakia and Hungary, introducing over 640 leading figures from all over the world. 
I gained my trade licence after graduating from high school, and I have done business ever since. I was living in Canada in 2000, and this long-term stay extremely enriched my life. Afterwards, I represented the American company Morinda Inc, in the Czech Republic and Slovakia. 
I co-founded the annual trade shows Biostyl and Esoterika in 2004, and the trade show Ecoworld in 2008. In 2008, I took over the overall organization of these trade shows from the company Incheba. Under my guidance, this project has developed into FESTIVAL EVOLUTION and has ranked among the largest European healthy lifestyle, inspiration and personal growth trade shows.
I belong to those who wish to live a healthy life and value the environment very highly, and I thus devote a part of my professional effort to these issues - whether it be the above mentioned Festival Evolution with specialised lectures on organic farming, or whether it be organizing the organic farming conference Biosummit, and the 2011 Scientific Conference on Organic Agriculture. On top of that, I keep searching for new ways of improving PR and marketing in the area of organic produces and services. 
In 2006, I founded the charitable trust FELICIUS. The company organizes cultural events, seminars, lectures and festivals.  A year later, I launched the multicultural festival PRAGUE GATEWAYS which offers new insights and views of things and events around us, and discloses their seemingly hidden content and meaning. In 2010, I founded the company EVOLUTION HUB which specializes in organizing events, publishing, agency, and PR. 
Along with Karel Janeček and Tomáš Marada, I was involved in the civil society organization POSITIVE EVOLUTION. My wife Jana and I created the audiovisual performance SHIVA'S WHEEL  OF  LIFE, and we launched it at the ABC Theatre in 2012. I have had the privilege of cooperating with the PRAGUE BUSINESS CLUB, and in 2010 and 2011 I was their Vice-President. I have also worked on the film The Meaning and Mystery of Life with Peter Vachler.
6 years ago, I created the concept of the project FORREGIONS, and thanks to 6 years of intensive work, I was able to bring it to life. The purpose of the project is to stimulate mutual cooperation of businesses and the interaction of demand and supply within a region, to familiarize the representatives of entrepreneurs, local administration and non-profit organisations with "the multiplication phenomenon" as well as with modern ways of communication and cooperation. Comprehensive education and training programme is an important part of the project, of which I have taught a series called ENTERPRISE GYM, and a seminar called PRACTICAL SUPPORT OF LOCAL ECONOMY. Results of the project are for example the exhibition  PLAY BROUMOVSKO and the regional contest  BROUMOVSKO oSOBnĚ.
I enjoy looking into the future and realizing visions that can shift our society towards sustainable and better future. Therefore, I was one of the founding members of THE HAPPY CZECH REPUBLIC endowment fund, which strives to measure and increase "gross domestic happiness" in the Czech Republic. This endowment fund is directly linked to certain activities in Bhutan and to other activities all over Europe. 

Head in the sky, feet on the ground...